Frequently Asked Questions About Med Spa Services
Are you looking for a way to rejuvenate your appearance and boost your confidence? Med spas offer a variety of services that can help you achieve your aesthetic goals. Located in Winchester, Tennessee, our med spa provides a range of personalized treatments that cater to your individual needs. Here are some frequently asked questions about med spa services and their answers. Need a great Med Spa? Contact Us Now to Book An Appointment! 


What is a Med Spa?
A med spa, or medical spa, is a type of facility that provides non-invasive cosmetic treatments. Unlike traditional spas, med spas are supervised by licensed medical professionals, such as a physician or a nurse practitioner. This supervision ensures that treatments are administered safely and effectively.
What Kind of Services Do Med Spas Offer?
Med spas provide a wide range of services designed to enhance your appearance and improve your well-being. These services may include:
Laser treatments such as laser hair removal, laser skin resurfacing, and laser tattoo removal.
Injectables such as Botox, Dysport, and dermal fillers, which can help reduce the appearance of fine lines and wrinkles.
Chemical peels, which remove the top layer of dead skin cells to reveal smoother, younger-looking skin.
Microdermabrasion, which gently exfoliates the skin to improve texture and tone.
Body contouring, which can reduce unwanted fat and tighten loose skin.
Skin rejuvenation, which uses various techniques to repair damage to the skin caused by the sun, age, or environmental factors. 
Are Med Spa Treatments Safe?
Yes, med spa treatments are generally safe when administered by licensed medical professionals. Our staff is well-trained and experienced in providing these treatments, and they follow strict safety protocols to ensure that each treatment is performed correctly and safely. Before any treatment is administered, a thorough consultation is also conducted to select the best treatment for the patient based on their individual needs and overall health.
Will Med Spa Treatments be Painful?
Most med spa treatments are minimally invasive and non-painful, with little to no downtime. In some instances, slight discomfort may be experienced during the treatment, such as during laser hair removal or chemical peels. However, our practitioners use only the best techniques to ensure that each patient's experience is comfortable and refreshing.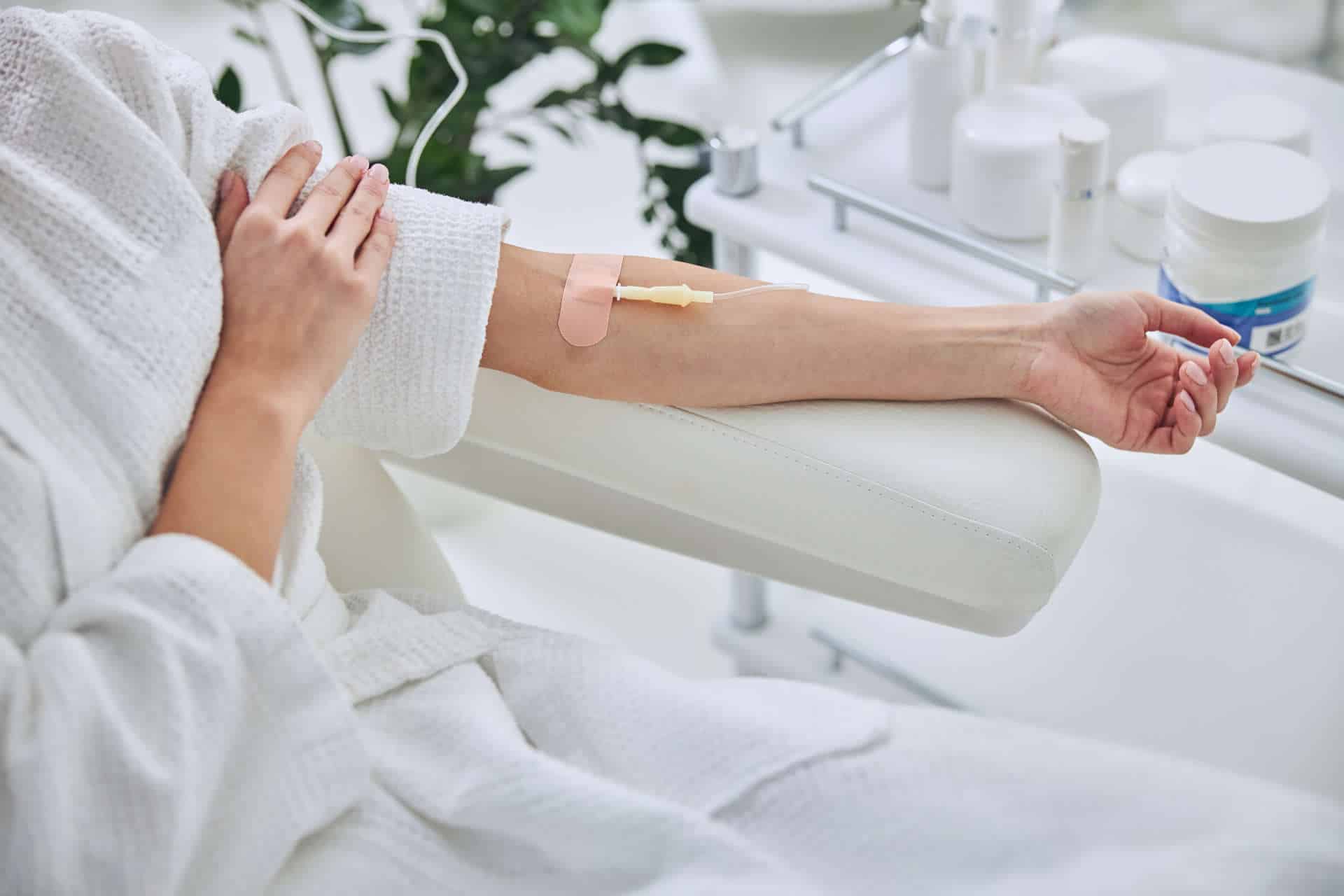 How Long Will It Take to See Results?
The length of time it takes to see results depends on the specific treatment being performed. Some treatments, such as laser hair removal, may require several sessions before noticeable results are seen. On the other hand, some treatments such as botox, you may see results within 24-48 hours after application. Our staff will provide an approximate timeline for each treatment and ensure that patients are aware of what to expect for optimal results.
Can Men Benefit From Med Spa Treatments?
Yes, absolutely. Med spa services are for both men and women and are beneficial to all skin types. Our customized treatments cater to the specific needs and goals of each patient, whether they are interested in reducing the appearance of wrinkles or tightening the body.
What Should I Do to Prepare for a Med Spa Treatment?
Before undergoing any med spa treatment, our staff will provide detailed instructions on how to prepare. This includes any specific instructions for the day of the treatment, such as avoiding direct sunlight and refraining from shaving before laser hair removal treatments. It is essential that patients inform our staff of any medical conditions or medications they are currently taking and provide an accurate medical history.
Will Insurance Cover Med Spa Treatments?
Most med spa treatments are cosmetic in nature and are not covered by insurance. However, we offer financing options to help make treatments more affordable and can also provide insurance assistance in certain cases.
Are Med Spa Treatments Permanent?
The longevity of med spa treatments varies depending on the specific treatment. For example, dermal fillers can last between 6-12 months, while the results of Botox may last between 3-6 months, depending on the treatment area. Laser hair removal treatments may require monthly maintenance appointments after a course of initial treatment. The objective of most treatments is to provide a long-lasting effect with no procedures indicated as permanent.
If you are interested in improving your appearance and boosting your confidence, a med spa may be the perfect solution. Our experienced team at our med spa in Winchester and Monteagle, Tennessee, is dedicated to helping you look and feel your best. Get started by scheduling a consultation today.
Do you have any questions? Schedule an appointment with EKO Internal Medicine we have offices in Monteagle Tennessee and Winchester Tennessee. EKO Internal Medicines offices serve patients from the Sewanee, Cowan, Pelham and Tracy City areas. If you need a great doctor in Winchester TN, or you need a great doctor in Monteagle TN – Contact us today to set your first appointment!schedule an appointment, please don't hesitate to contact us. Thanks for reading!