I Need A General Practitioner
If your ever wondering "is there a great doctor near me?" At Eko, you can trust our Board Certified Internist, Dr. Eko for your healthcare needs; whether it is preventative, mitigation of existing ailments, or more. Our General Practitioner's have a passion to ensure you live a long healthy life as your healthcare providers. We have two Medical Offices located in Winchester, Tennessee  and Monteagle, Tennessee that can provide you with dedicated care.
To give you more insight as to what we do, let's talk about your Diabetic needs. Let's take a look at glucose. Your liver stores and makes glucose (a sugar source from food as well as your liver) which is a vital source of energy for the cells that make up muscles and other tissues.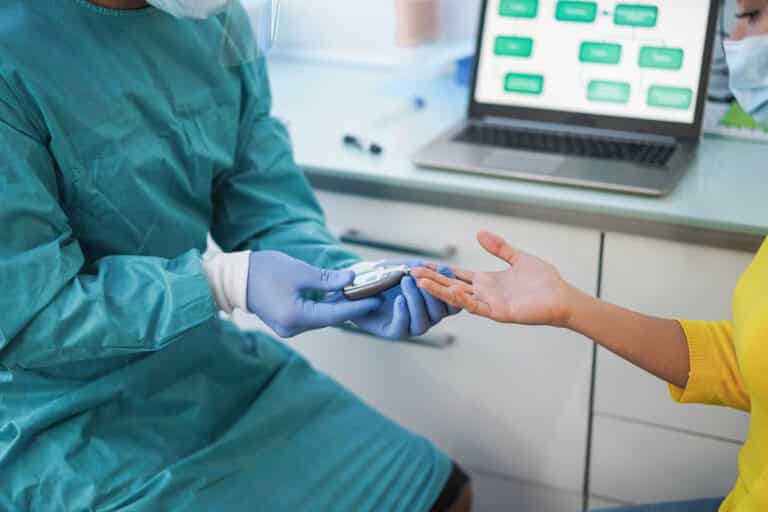 Type 1 Diabetes can begin to develop at any age and is a chronic condition in which the pancreas produces little or no insulin. Some of the signs/symptoms to look for are blurred vision, fatigue and increased thirst just to name a few.

Type 2 Diabetes is when your cells become resistant to the action of insulin which leads to sugar building up in your bloodstream.
Some preventative actions and ways to manage your diabetes are to be more physically active and eat healthy plant based foods. We can help you craft individualized wellness plans that fit your lifestyle as well as guided medical treatments.
Make EKO Internal Medicine your family primary care practitioner today to meet your health care, and preventative care needs. We have internal medicine offices in Monteagle Tennessee, and offices in Winchester, Tennessee.