Savor the Season: Healthy Fall Foods and Holiday Alternatives
Fall is a season of hearty meals, comforting flavors, and holiday indulgences. But did you know that it's also a time when some of the healthiest fruits and vegetables are in season? In this article, we'll explore five nutritious fall foods, offer simple recipes to incorporate them into your meals, and suggest healthier alternatives to traditional holiday fare.
Apples
Apples are synonymous with fall. They're packed with fiber, which aids in digestion, and vitamin C, which boosts the immune system.
Simple Recipe: Baked Apples
Core four apples and place them in a baking dish.

Mix 1/4 cup of oats, 1/4 cup of chopped nuts, 2 tablespoons of honey, and 1 teaspoon of cinnamon.

Stuff the apples with the mixture and bake at 350°F for 30-35 minutes.


Butternut Squash
Butternut squash is low in fat and high in fiber, potassium, and vitamin A.
Simple Recipe: Butternut Squash Soup
Saute 1 chopped onion and 2 cloves of garlic in a pot.

Add 1 peeled and cubed butternut squash, 4 cups of vegetable broth, salt, and pepper.

Simmer until squash is soft, then blend until smooth.


Beets
Beets are a good source of folate, fiber, and vitamin C. They also have nitrates that can lower blood pressure.
Simple Recipe: Roasted Beets
Peel and cube 4 beets.

Toss with olive oil, salt, and pepper, then roast at 400°F until tender.


Brussels Sprouts
Brussels sprouts are packed with vitamins K and C, and they're also a good source of fiber.
Simple Recipe: Sautéed Brussels Sprouts
Halve 1 lb of Brussels sprouts.

Sauté in olive oil with 2 cloves of minced garlic until tender. Season with salt and pepper.
Internal medicine doctors typically work in hospitals, clinics, or private practices. They may also work in research or teaching.
A typical day for an internal medicine doctor may include:
Seeing patients in the office or hospital

Ordering and interpreting tests

Prescribing medications

Counseling patients on healthy lifestyle choices

Referring patients to specialists

Teaching medical students and residents

Conducting research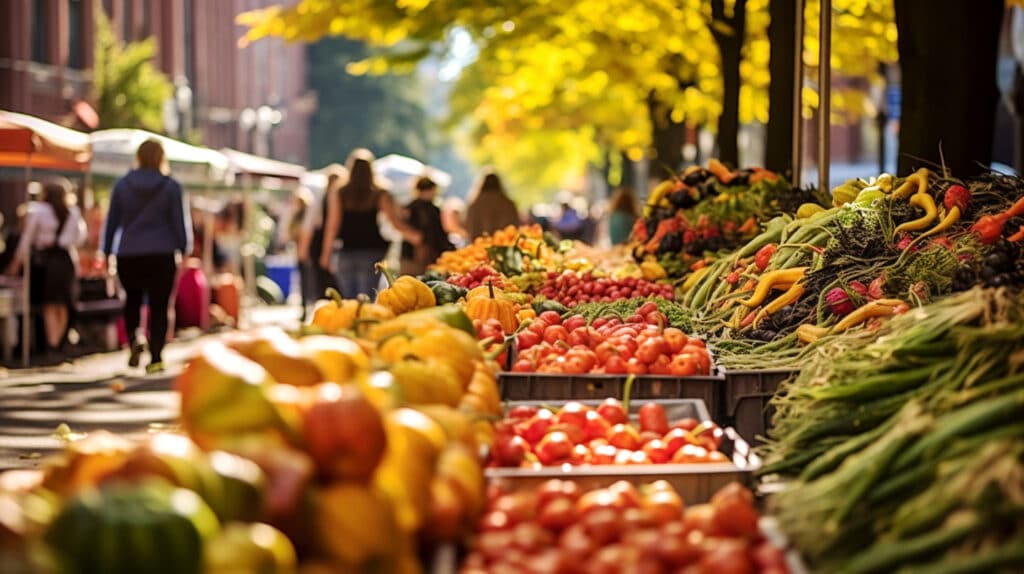 Pears
Pears are high in fiber and vitamin C, and they're a deliciously sweet addition to any fall meal.
Simple Recipe: Pear Salad
Slice 2 ripe pears.

Toss with mixed greens, walnuts, and feta cheese. Drizzle with balsamic vinaigrette.
Now let's move on to healthier alternatives for traditional holiday foods:
Instead of candied yams, try roasted sweet potatoes with a sprinkle of cinnamon. You'll still enjoy a sweet flavor but with less sugar.



Swap out green bean casserole for steamed green beans topped with slivered almonds. It's a lighter option that still delivers a satisfying crunch.



Opt for whole grain rolls instead of white bread. They're higher in fiber and often contain seeds that provide healthy fats.



Choose a pumpkin pie over pecan pie. Pumpkin pie is typically lower in calories and sugar, and it provides a dose of vitamin A.



Substitute mashed cauliflower for mashed potatoes. Cauliflower has fewer carbohydrates and provides more nutrients like vitamin K and C.


Remember, fall and the holiday season are about enjoyment, which includes savoring your meals. With these healthy options, you can enjoy the flavors of the season without compromising your wellbeing. Enjoy the bounty of fall's harvest and have a happy, healthy holiday season!
Do you have any questions? Schedule an appointment with EKO Internal Medicine we have offices in Monteagle Tennessee and Winchester Tennessee. EKO Internal Medicines offices serve patients from the Sewanee, Cowan, Pelham and Tracy City areas. If you need a great doctor in Winchester TN, or you need a great doctor in Monteagle TN – Contact us today to set your first appointment! Schedule an appointment, please don't hesitate to contact us. Thanks for reading!